Photo by Janet Wertzberger (C) 2002

Thank you for visiting our web site. We strive to be faithful in sharing the message of God's love, grace and salvation in Christ Jesus. This web site allows us to reach people with information about us and about our Savior.

Please access the information about the church and let us be a resource for broadening your faith. May God lead you in His Word of Truth, to fill you with heavenly joy.

St. John is a family united by faith in Christ, gathering around God's Word and Sacraments. To reach out in Christ-like concern and Christ-borne love to each other and to those without Christ!

Worship Schedule

8:30 AM Sunday School

& Bible Classes are on hold till

Corona Virus threat diminishes

9:30 AM Sunday Worship Service via FaceBook Live

Go to Facebook: St. John Lutheran Church Alma, KS

Traditional Worship

using Lutheran Service Book

Communion on 1st and 3rd

Sundays of the month.

Phone: Church:  (785) 765-3632

          School:  (785) 765-3914

Pastor: Rev. Robert W. Grimm

Email: pastorstjohnalma@gmail.com

Secretary: Janet Wertzberger

Email: stjohnalma@gmail.com

Website: stjohnalma.org/church/home.html

School email: schoolofficestjohnalma@gmail.com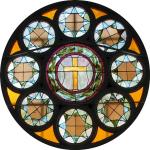 ST. JOHN LUTHERAN CHURCH

(The Lutheran Church - Missouri Synod)

Alma, Kansas

                     Saturday, July 4th

    6:05 pm   Communion Service in-house

                     and FM 88.3

                     Sunday, July 5th

    8:30 am   No SS & Bible Classes

    9:30 am   Communion Worship Service



       in-house, via Facebook Live,


       and radio FM 88.3

                     Monday, July 6th

   12:00 pm   Pray for Missions

                     Tuesday, July 7th

     7:00 pm   Bd of Elders Meeting

                     Thursday, July 8th

     9:30 am   Lifelight Bible class

                       via Facebook

     1:00-3:00 pm  Thrivent Representative

                     Saturday, July 11th

     6:05 pm  Worship Service in-house


     and FM 88.3
                   Sunday, July 12th

    8:30 am    No SS & Bible Classes

    9:30 am    Divine Worship Service in-house                        with drive -throughCommunion,                        via Facebook Live and radio

   10:45am .  Church Council Meeting

   10:45 am   Parish Nurse B/P screening


July Worship Servants

All Worship Servants only as needed.

Ushers: Ron Bandel team

Organist:  Evelyn Schmidt

Pianist:  Becky Mayes

Choir:   Annie & Izzy Wright, Becky Frank,

           Ken & Cindy Smith

Alter Guild: Melissa Theel & Cindy Zeckser

Communion Assistants:

July 4:  Phillip Theel, Kip Meseke

July 5:  Don Frank, Bruce Schultz, Orville                     Altevogt

July 18: Phillip Theel, Don Framk,

            Rev. Niles

July 19: Harmon Butler, Tim Songs, Bernie                    Shepherd

We Invite You to Worship with Us!

We will NOT have Greeters or Acolytes for the Worship Services until further notice.

Calendar of Events

July 4-12