Thank you for visiting our web site. We strive to be faithful in sharing the message of God's love, grace and salvation in Christ Jesus. This web site allows us to reach people with information about us and about our Savior.

Please access the information about the church and let us be a resource for broadening your faith. May God lead you in His Word of Truth, to fill you with heavenly joy.

St. John is a family united by faith in Christ, gathering around God's Word and Sacraments. To reach out in Christ-like concern and Christ-borne love to each other and to those without Christ!

Worship Schedule

8:30 AM Sunday School

& Bible Class

9:30 AM Sunday Worship Service via FaceBook Live

Go to Facebook: St. John Lutheran Church Alma, KS

Traditional Worship

using Lutheran Service Book

Communion on 1st and 3rd

Sundays of the month.

Phone: Church:  (785) 765-3632   School:  (785) 765-3914

Pastor: Rev. Robert W. Grimm      Email: pastorstjohnalma@gmail.com

Secretary: Janet Wertzberger       Email: stjohnalma@gmail.com

Website: stjohnalma.org/church/home.html

School email: schoolofficestjohnalma@gmail.com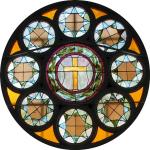 ST. JOHN LUTHERAN CHURCH

(The Lutheran Church - Missouri Synod)

Alma, Kansas

June Worship Servants

Greeters: 6/6 Mr. & Mrs. Todd Orton



     Mr. & Mrs. Dennis Theel


6/13  Mr. & Mrs. Doug Messer



Mr. & Mrs. Bernard Shepherd


6/20  Mr. & Mrs. Randall Debler



Mr. & Mrs. Ken Smith


6/28  Mr. & Mrs. Kip Meseke



Mr. & Mrs. Milton Stuewe, Jr.
Ushers: Ron Bandel's team

Organist:  Evelyn Schmidt

Acolytes: 6/5  Elise Ford



6/6  Jori Ruhnke


6/12 Hannah Piper


6/13 Karsten Breiner


6/19 Grace Zeller


6/20 Abby MacGregor


6/26 Izzy Wright


6/27 Tatum Miller
Singers    6/6  Ken & Cindy Smith



6/13 Becky Frank & Annie Wright


6/20 Tammy Heine & Orville Altevogt


6/27 Voices for God






Altar Guild: Jeannie Stuewe



    Janet Wertzberger
Communion Assistants:

               6/5   Bernie Shepherd, Tim Songs


        6/6  Ken Smith, Randall Debler,                                Orville Altevogt


6/19 Bernie Shepherd, Phillip Theel


6/20 Harmon Butler, Brad Becker,



Randy Meseke
Sunday School Teachers: Rev. Jim Mayes,



Phillip Theel, Dennis Theel
Children's Message: Orville Altevogt &                                    Harmon Butler

Handbell Choir:  JuBellation,

                       Director, Kathy Schultz

Choir:  Voices for God

                        Director, Paula Moege

We will NOT have Greeters  for the Worship Services until June.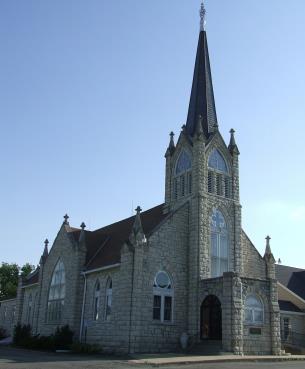 Weekly Calendar of Events

Saturday, June 19th


6:05 pm

Evening Worship Service
Sunday, June 20th


8:30 am

Sunday School / Bible Class

9:30 am

Communion Service, on FB




& FM 88.3
     10:40 am

Parish Nurse health checks
Monday, June 21st


9:00 am

Quilting

12:00 pm

Pray for Missions
Tuesday, June 22nd


6:15 am

Bible Breakfast

7:00 pm

Choir
Wednesday, June 23rd


7:00 pm

School Board
Thursday, June 24th


1-3:00 pm     Thrivent Representative
Friday, June 25th


1:30 pm

LWML Friendship Circle
Saturday, June 26th


6:05 pm

Evening CommunionService
Sunday, June 27th


8:30 am

Sunday School & Bible Class

9:30 am

Divine Worship Service,on




FB Live & FM 88.3