Thank you for visiting our web site. We strive to be faithful in sharing the message of God's love, grace and salvation in Christ Jesus. This web site allows us to reach people with information about us and about our Savior.

Please access the information about the church and let us be a resource for broadening your faith. May God lead you in His Word of Truth, to fill you with heavenly joy.

St. John is a family united by faith in Christ, gathering around God's Word and Sacraments. To reach out in Christ-like concern and Christ-borne love to each other and to those without Christ!

Worship Schedule

8:30 AM Sunday School

& Bible Class

9:30 AM Sunday Worship Service via FaceBook Live

Go to Facebook: St. John Lutheran Church Alma, KS

Traditional Worship

using Lutheran Service Book

Communion on 1st and 3rd

Sundays of the month.

Phone: Church:  (785) 765-3632   School:  (785) 765-3914

Pastor: Rev. Robert W. Grimm      Email: pastorstjohnalma@gmail.com

Secretary: Janet Wertzberger       Email: stjohnalma@gmail.com

Website: stjohnalma.org/church/home.html

School email: schoolofficestjohnalma@gmail.com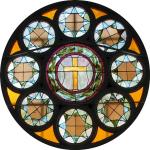 ST. JOHN LUTHERAN CHURCH

(The Lutheran Church - Missouri Synod)

Alma, Kansas

Saturday, January 23rd

       6:05 pm  Evening Communion Service

                    In-house and FM 88.3

Sunday, January 24th

    8:30 am   Sunday School & Bible class

    9:30 am  Divine Worship Service and.on                                 Facebook LIve and radio FM

   10:30am   Voter's meeting

Monday, January 25th

    9:00am    Quilting

  12:00 pm   Pray for Missions

Wednesday, January 27th

     8:10am   Chapel

     6:15pm   Confirmation class

     6:30pm   JuBellation

Thursday, January 28th

     9:30 am   Bible class via Facebook Live

   1-3:00pm   Thrivent Representative

Saturday, January 30th

     6:05 pm   Evening Worship  Service

                       in-house and FM 88.3

Sunday, January 24th

    8:30 am   Sunday School & Bible class

    9:30 am   Divine Worship Service  and on                                 Facebook Live, FM 88.3

                   5th Sunday Debt Reduction and

                   LWML Noisy Sunday


January Worship Servants

Ushers: Phillip Theel's team

Organist:  Evelyn Schmidt / Ryan Littlejohn

Acolytes 1/9   Megan Piper

              1/10  Izzy Wright

              1/16  Adalynn Miller



1/17  Luke Ruhnke
              1/23  Dalton Debler



1/24  Elise Ford


1/30  Jori Ruhnke


1/31  Hannah Piper
Singers   1/3    Cheryl Buttenhoff & Robyn                                  Gray



1/10  Ken & Cindy Smith


1/17  Becky Frank, Annie & Izzy                                  Wright


1/24  Becky Frank & Orville Altevogt


1/31  Kathy Cox & Brad Becker
Alter Guild: Roxann Maike & Deanna                                      Moege

Communion Assistants:

              1/2    Tim Songs, Bernie Shepherd



1/3    Orville Altevogt, Phillip Theel,
                          Randy Meseke, Perry Piper


     1/16  Tim Songs, Phillip Theel


1/17  Harmon Butler, Bruce Schultz,
                           Kip Meseke, Ken Smith

Sunday school teachers: Rev. Jim Mayes,



Phillip Theel, Don Frank, Dennis


Theel. Paul Savage
Children's message: Orville Altevogt &                                    Harmon Butler

Handbell Choir:  JuBellation,

                       Director, Kathy Schultz

We will NOT have Greeters  for the Worship Services until further notice.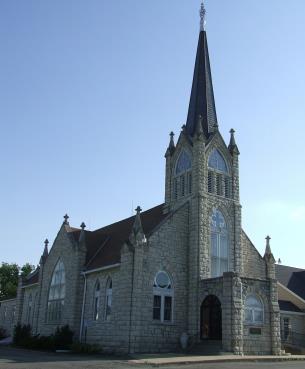 Made for gameday, February 7, 2021

Please click on this link to place an order by Wednesday, January 27.